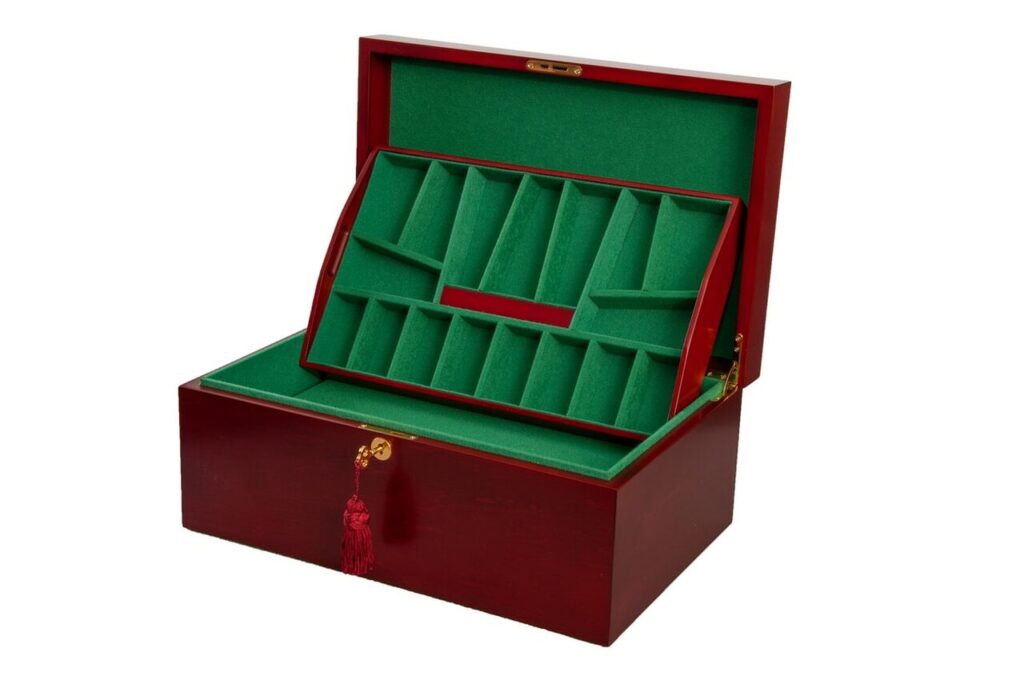 Large Coffer Chess Box Mahogany
Whole Description
Model Name:WSC1403M
Protect your finest wooden chess pieces with this beautiful box!
This handsome box will hold most chess sets with a king as large as 4.4 inches with space for an extra queens. Inside the beautifully grained box is a removable green felt-lined divided tray and sections to protect 34 pieces. It has a brass lock and keys.
This striking box would make an excellent gift for your favorite chess player, especially if it is yourself!
Wood Coffer box with individual slots for each piece
Dimensions: 16.5″ x 10.5″ x 7″
Box has green felt-lined divided trays to hold pieces up to 4.4″ with space for extra queens