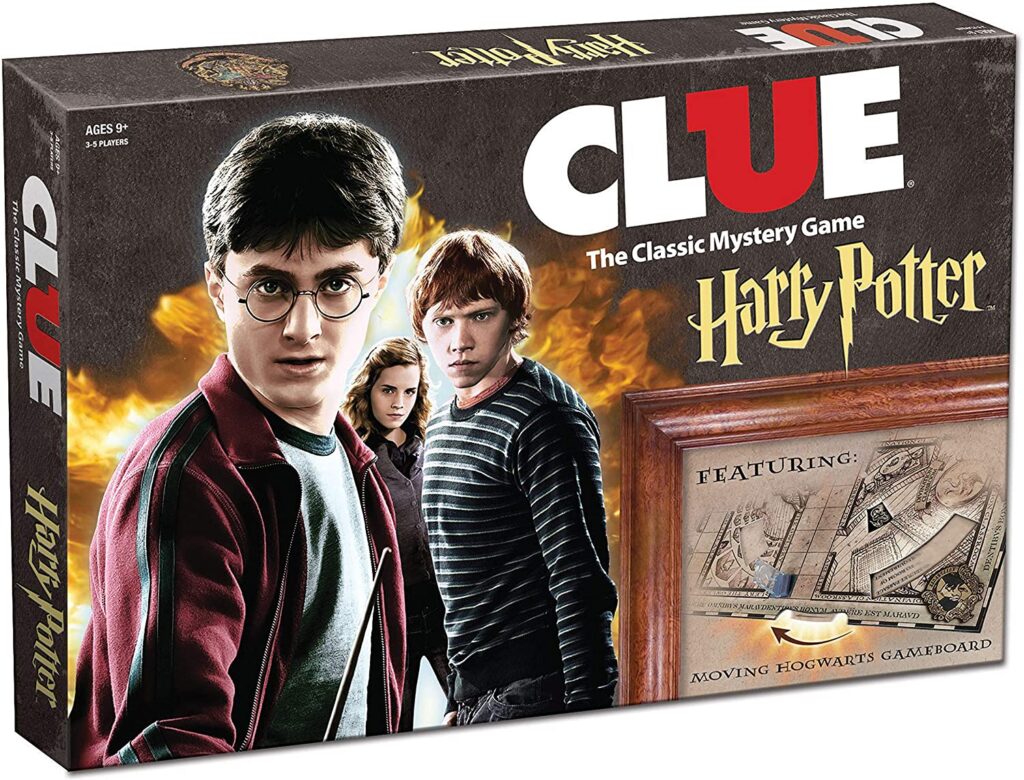 Clue Harry Potter Mystery Game
Whole Description
Clue : Harry Potter
It's a mystery at Hogwarts with CLUE: Harry Potter. A fellow student has seemingly vanished from the famous School of Witchcraft and Wizardry it is up to you to solve the mysterious disappearance. Playing as Harry, Ron, Hermione, Ginny, Luna or Neville, you must try and discover who did it, What spell or item they used and where the student was attacked. Move around Hogwarts making suggestions but watch out! Wheels on the board will keep changing revealing secret passages, moving staircases or even the Dark Mark! Protection from the Dark Mark comes from the spells, allies and items provided by the Help Cards. When you're sure of your facts go to Dumbledore's office to make your accusation and win the game!
About this item:
Game board features wheels which move the rooms and reveal secret passages!
Solve the mystery of a students disappearance from Hogwarts! Ready your magic wand and prepare to solve the mystery across the many rooms of Hogwarts Castle.
Play as your favorite Harry Potter character – Harry Potter, Ron Weasley, Hermione Granger, Ginny Weasley, Luna Lovegood, and Neville Longbottom
A great board games for families and a perfect gift for Harry Potter fans! Featuring room locations from the Harry Potter books and Harry Potter movies – they have come to life in this Clue game.
3-5 Players | Ages 8+ | 30+ Min Play Time
CPSIA Cautionary Statement: Choking Hazard – Small Parts, No Warning Applicable