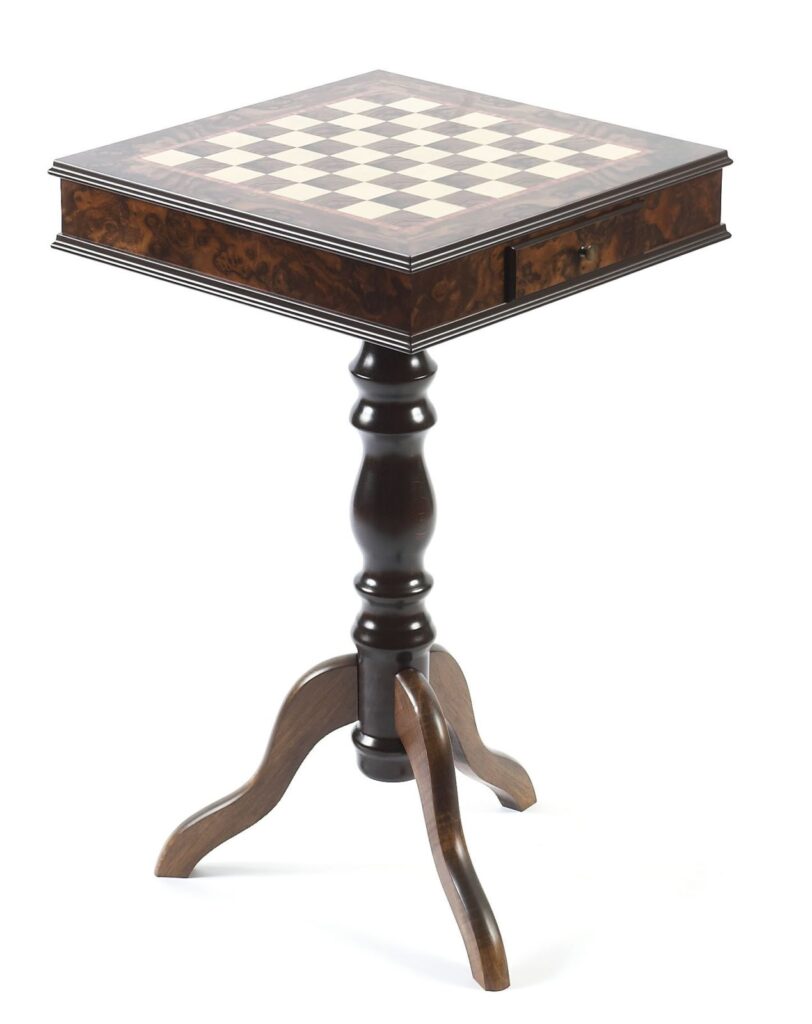 Chess/Checkers and Backgammon Table
Whole Description
Model Name: TWD
Made from superior woods from Italy, Maple, walnut, briarwood and mahogany with a beautiful mosaic boarder, complete with one sliding drawer.
Height: 27″
Width: 16″ Square.
Squares: 1- 7/16″.
As a general rule the base of the chessmen should be 1/4″ smaller then the squares on the chess board.
Dimensions given are for reference only. Tolerances are or – 1/8″.
Made in Italy.