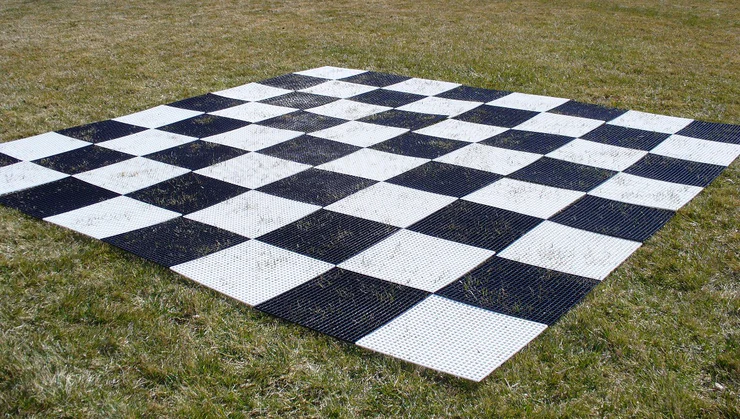 10′ Large Outdoor Game Board
Whole Description
Model Name: GCB15
This large outdoor chess board is made from a heavy sturdy plastic making it ideal for outdoor play. Each square interlocks to create a huge chess board suitable for the 25″ outdoor chess set. The interlocking nature makes it easy to store when not in use.
This is a full set of 64 Chess Board Squares. Made in Germany. Chess pieces not included.
This item is special order. Due to the large size, additional shipping time and cost may apply.
Square Size: 15″ x 15″